Northern Ireland 2002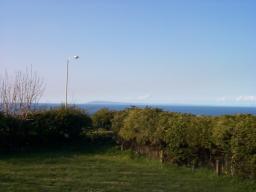 Eleanor and I spent a few days in Northern Ireland this spring with some of her family. We were blessed with very good weather; the first day we arrived we could see quite clearly to Scotland from the garden. The photo doesn't quite do it justice but in this shot the Mull of Kintyre is just about visible.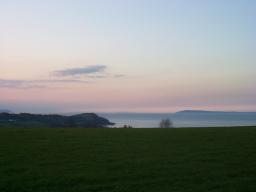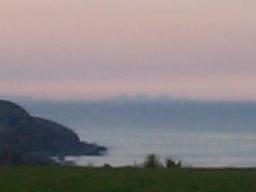 We could also see some of the Scottish islands, although a bit less clearly. I think the three bumps visible on the horizon in the full version this image (or the extract on the right) are the Paps of Jura.
On the Sunday we went to Islandmagee (which isn't actually an island).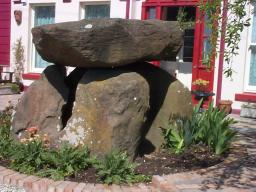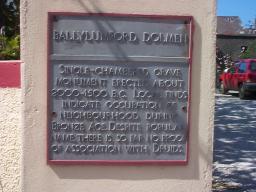 We started with the Ballylumford Dolmen, which is slightly incongruously in someone's front garden. It's apparently also known as the "Druid's Altar", though it's more likely to be a marker for a burial site.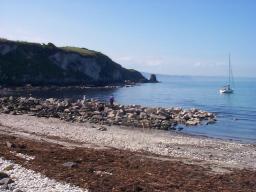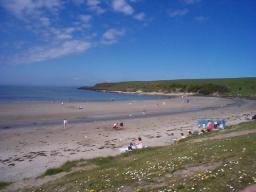 Eleanor's photo of Brown's Bay, where we ate ice cream; and just a bit further round the coast, Portmuck, with Eleanor on the rocks.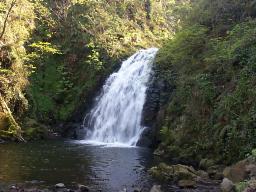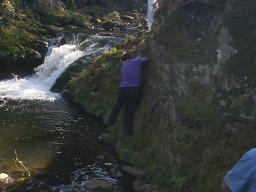 I got some nice pictures of a waterfall in Glenoe, including Eleanor clambering (unaccountably, she didn't fall in).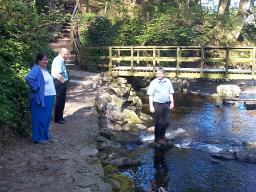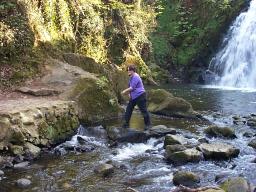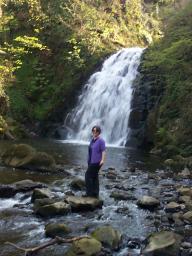 Eleanor and her Dad both had a go on the stepping stones.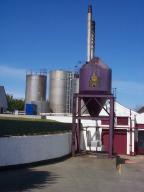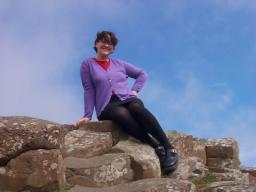 On Monday we headed north, initially popping into Bushmills (left) for some alcoholic souvenirs. At this point I was experiencing the dubious joys of using a manual gearbox for the first time in eight or nine years. I managed to get us safely to the Giant's Causeway though; to the right is Eleanor sitting on top of it.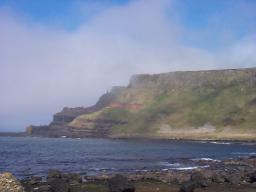 The mist descending on the cliffs looked very pretty.
---